HOW TO TREAT
NAFLD AND NASH
See why your doctor will recommend weight loss as fatty liver treatment for both 

N

on

A

lcoholic

F

atty

L

iver

D

isease (NAFLD) and NASH (

N

on

A

lcoholic

S

teato

H

epatitis)

Discover how doctors treat the complications of NASH

Find ways that you can prevent NAFLD and NASH so you may not need fatty liver treatment
Treatment
How do doctors treat NAFLD and NASH?
Doctors recommend weight loss to treat nonalcoholic fatty liver disease (NAFLD) and nonalcoholic steatohepatitis (NASH). Weight loss can reduce fat in the liver; inflammation; and fibrosis, or scarring.
If you are overweight or obese, losing weight by making healthy food choices, limiting portion sizes, and being physically active can improve NAFLD and NASH. Losing at least 3 to 5 percent of your body weight can reduce fat in the liver. You may need to lose up to 10 percent of your body weight to reduce liver inflammation.7
Doctors recommend gradually losing 7 percent of your body weight or more over the course of 1 year.8 Rapid weight loss through fasting—eating and drinking nothing except water—can make NAFLD worse.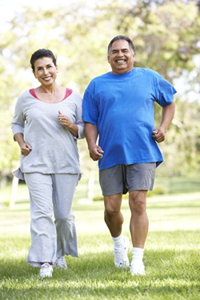 Medicines
No medicines have been approved to treat NAFLD and NASH. However, researchers are studying medicines that may improve these conditions.
Some studies suggest that pioglitazone (Actos), a medicine for type 2 diabetes, improves NASH in people who don't have diabetes. Researchers need more information to find out whether this medicine is safe and effective for long-term use in people with NASH.7
A study by the National Institute of Diabetes and Digestive and Kidney Diseases' NASH Clinical Research Network found that treatment with vitamin E or pioglitazone improved NASH in about half of the people treated.9 Doctors may recommend vitamin E for people who have NASH and don't have diabetes or cirrhosis.7 Talk with your doctor before taking vitamin E or pioglitazone.
For safety reasons, talk with your doctor before using dietary supplements, such as vitamins, or any complementary or alternative medicines or medical practices. Some herbal remedies can actually damage your liver.
How do doctors treat the complications of NASH?
If NASH leads to cirrhosis, doctors can treat the health problems caused by cirrhosis with medicines, operations, and other medical procedures. If cirrhosis leads to liver failure, you may need a liver transplant.
How can I prevent NAFLD and NASH?
You may be able to prevent NAFLD and NASH by eating a healthy diet, limiting your portion sizes, and maintaining a healthy weight.
[7] Chalasani N, Younossi Z, Lavine JE, et al. The diagnosis and management of non-alcoholic fatty liver disease:  practice guideline by the American Association for the Study of Liver Diseases, American College of Gastroenterology, and the American Gastroenterological Association. Hepatology. 2012;55(6):2005–2023.
This content is provided as a service of the National Institute of Diabetes and Digestive and Kidney Diseases (NIDDK), part of the National Institutes of Health. The NIDDK translates and disseminates research findings to increase knowledge and understanding about health and disease among patients, health professionals, and the public. Content produced by the NIDDK is carefully reviewed by NIDDK scientists and other experts.
The NIDDK and The NASH Facts™ Project would like to thank:
Anna Mae Diehl, M.D., Duke University Medical Center, and Brent A. Tetri, M.D., Saint Louis University
The first line of defense against NAFLD and NASH is to eat a healthy diet

Weight loss may be your best bet to treat fatty liver disease and NASH

If you have cirrhosis due to NASH there are medicines and other steps your doctor can take to help you